Experienced Pediatric Surgeons
Dr. Phil Frykman has been a specialist in pediatric surgery for over two decades. Now practicing in Thousand Oaks as the lead surgeon and founder of Pacific Coast Pediatric Surgery, he remains a leader in the field who skillfully handles the full range of conditions and surgeries that children may require. Over years of working with young patients and innovating new modes of treatment, the doctor and his team provide care that focuses exclusively on the needs of our young patients.
A devoted father who has experienced serious illness in his own family, Dr. Frykman keenly understands the issues that parents and caregivers must grapple with, helping him to communicate effectively with everyone involved, especially children. Dr. Frykman truly cares for each child as if he or she were his own. At all times, Dr. Frykman emphasizes an evidence-based approach utilizing the latest scientific research tailored for each patient's needs.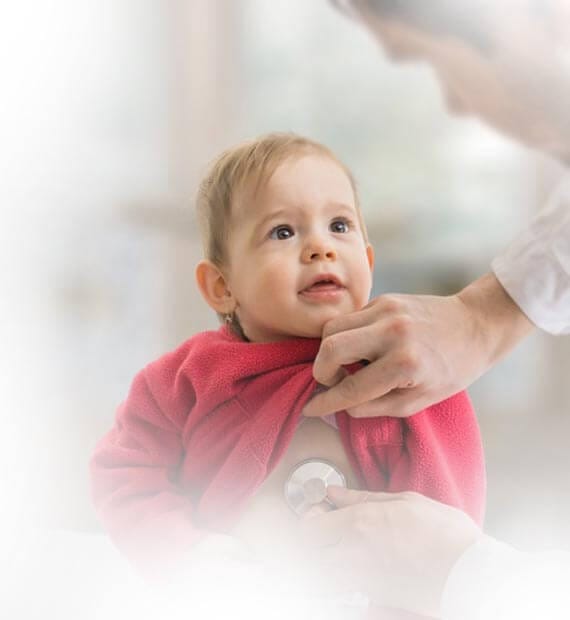 Pediatric Surgery Services
When your little one requires surgery, it can be a worrisome experience. We want to reassure you that your child is in the caring and capable hands of Dr. Fykman. Here at Pacific Coast Pediatric Surgery, we focus on the most gentle and advanced surgical approaches for a range of conditions. Our dedicated surgical team works closely with other experts in pediatric care to ensure your child gets the very best chance for a successful recovery.
Branchial cleft cysts and sinuses
Chest wall deformities
Pectus excavatum (minimally invasive Nuss procedure)
Pectus carinatum (bracing and surgical correction)
Childhood tumors/cancers
Wilm's tumor of the kidney
Neuroblastoma
Hepatoblastoma
Rhabdomyosarcoma
Sacrococcygeal teratoma
Colorectal Surgery in Children
Hirschsprung disease
Hirschsprung-associated enterocolitis (HAEC)
Anorectal malformations
Imperforate anus
Pull-through surgery (open and minimally invasive) revisional and redo pull-through
PSARP
MACE Procedure
Minimally invasive treatment of rectal prolapse in children (laparoscopic rectopexy)
Congenital Liver and Bile Duct Disorders
Biliary atresia (Kasai procedure)
Cholecochal cysts
Cysts and benign tumors
Biliary atresia (Kasai procedure)
Cholecochal cysts
Digestive Tract Disorders
Gastroesophageal reflux (GERD), acid reflux
Esophageal disorders (achalasia)
Inflammatory Bowel Disease (Crohn's disease, Ulcerative colitis)
Gastro-Intestinal birth defects (intestinal atresia, webs, malrotation)
Gallbladder problems (gallstones, inflammation and biliary dyskinesia)
Genitourinary
Circumcision (newborn, pediatric)
Circumcision revision
Hydrocelectomy (testicular and communicating hydrocele)
Orchiopexy (for undescended testis)
Testicular torsion treatment
Hernias
Inguinal (groin)
Umbilical (belly button)
Epigastric (upper abdominal)
Diaphragmatic
Spleen disorders
Hereditary Spherocytosis (HS)
Sickle Cell Anemia
Laparoscopic complete and partial splenectomy (spleen removal)
Thyroid cysts, nodules, tumors in children
SCHEDULE CONSULTATION
2190 Lynn Road
Suite 200
Thousand Oaks, CA, 91360